personal profile
A Life of Colour
Since 2005, Lisa has run her own business as a public artist, community arts facilitator and creative mentor/counsellor, working with people from all walks of life. 
She has led a creative life since childhood including working in Film and TV, youth events and publishing. She is also a children's author.
Lisa understands the unique challenges of a creative life and utilises her depth of creative and personal experience to help creative people find their flow.
Impressionistic Inspiration
Lisa began her art training in early childhood in the Heidelberg area of Melbourne, and was taught by an 'old school' local artist called Reg Green. He tutored mostly in the tradition of the Impressionistic style, which instilled in Lisa a great love of the methods and philosophy of Impressionism and Post-Impressionism. She naturally developed a life-long appreciation of the world-famous Heidelberg School of Impressionist artists. Lisa's own work is still influenced by these ideas, particularly the ethereal quality of shifting light and colour. She delves into various mediums to explore the 'play of light and colour', with a focus on activating materials like resin, glass, mica powders, gems and metallics, alongside paint and ink.
A kaleidoscopic display of yellow, purple, pink, green and blue. The work of artist Lisa Foley.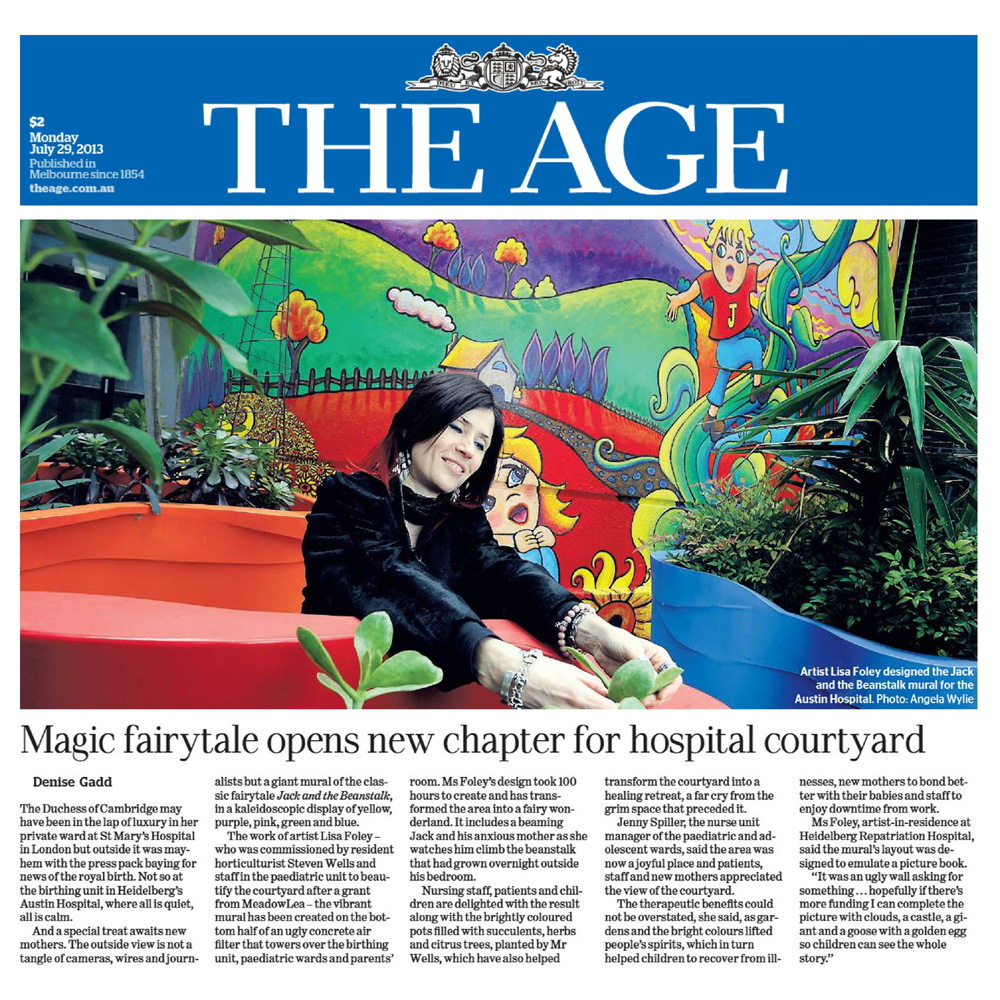 2013 Article in The Age Newspaper
At the completion of the Austin Hospital Jack and the Beanstalk Mural, this story featured on page 3 of The Age Newspaper.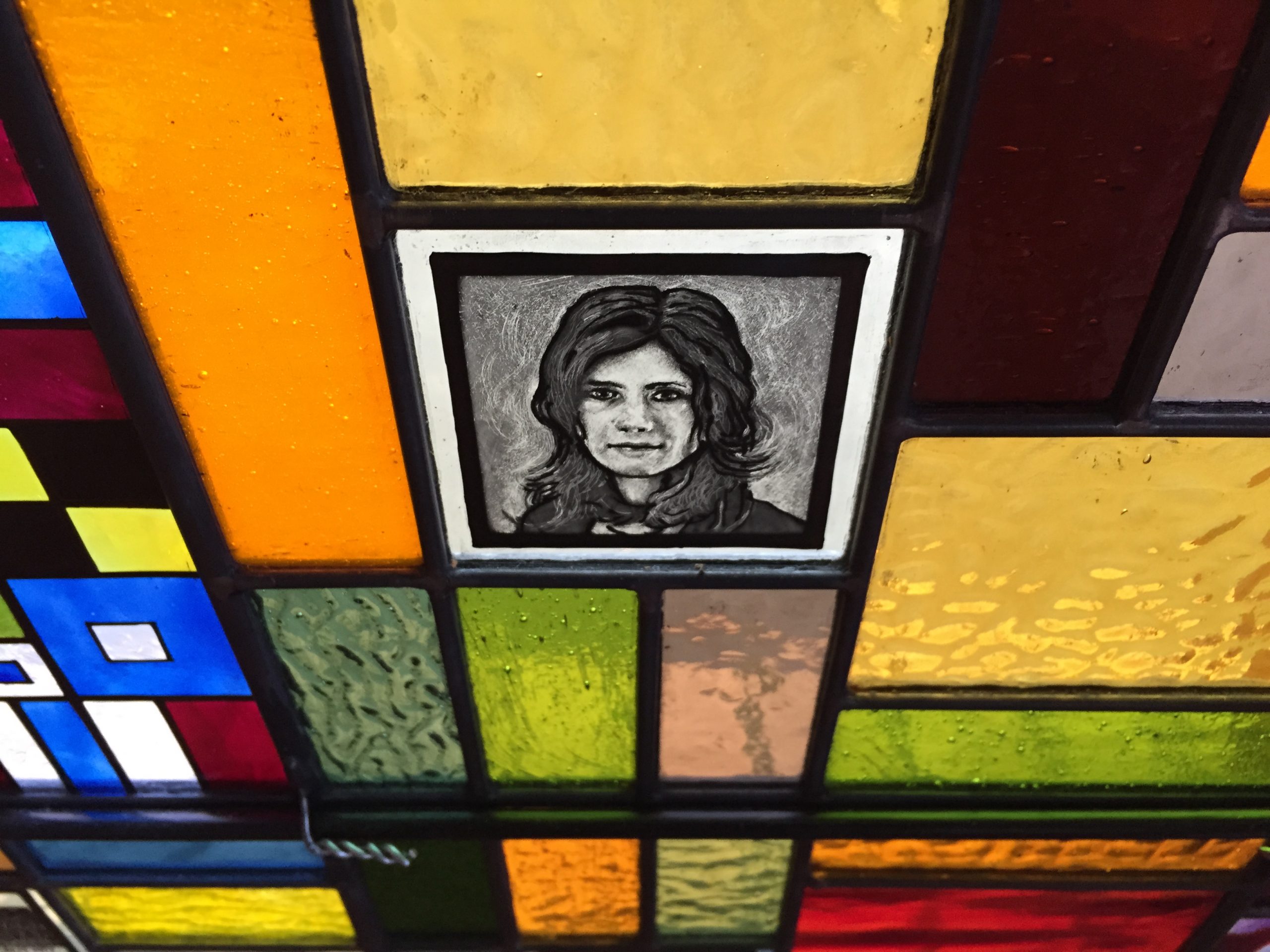 Stain Glass Portrait
This stained glass portrait of Lisa was painted by talented stained glass artist Alison MacMillan of Castelmaine. It sits among a gallery of many, embedded in the magical stained glass windows of the Repat Hospital chapel in Heidelberg. It is an acknowledgement of Lisa's work as an artist at the Repat over many years. What an honour!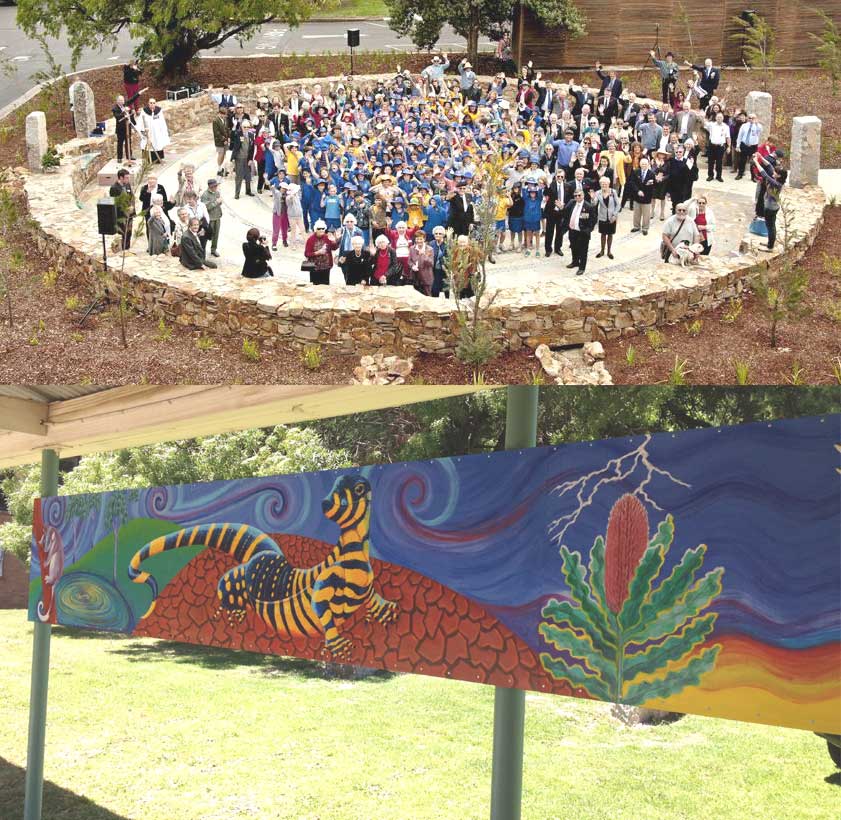 Labyrinth Mural Project
Lisa was honoured to create the 30mtr Labyrinth mural at the Repat Hospital that stands beside the wonderful stone labyrinth built by artist Simon Normand. The project depicts the flora and fauna of the seven aboriginal seasons of Victoria. Aboriginal elder Auntie Joy Murphy was the cultural advisor.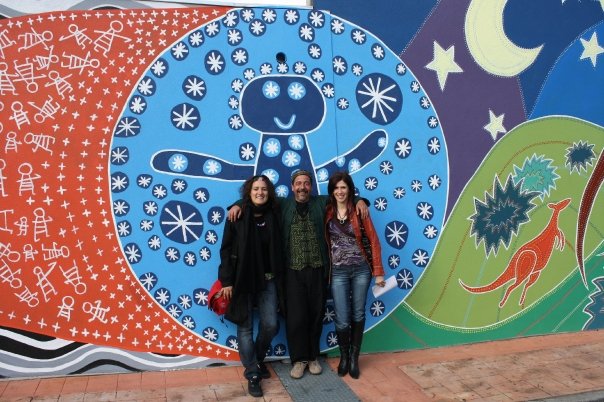 Cycle of Life Mural Collaboration
Lisa was delighted to collaborate with respected Italian Muralist Giorgio Polo, and several other artists, on the Cycle of Life Mural in Rosanna.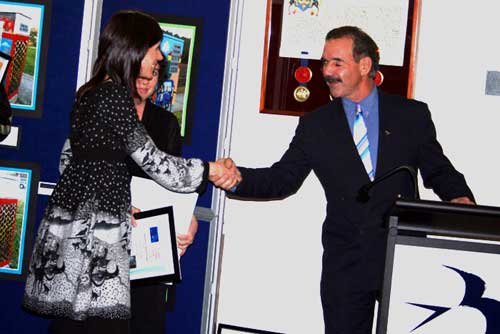 Traffix Graffix Award Ceremony
Lisa received the Best Overall Design award from the mayor of Banyule for her first traffic signal box mural.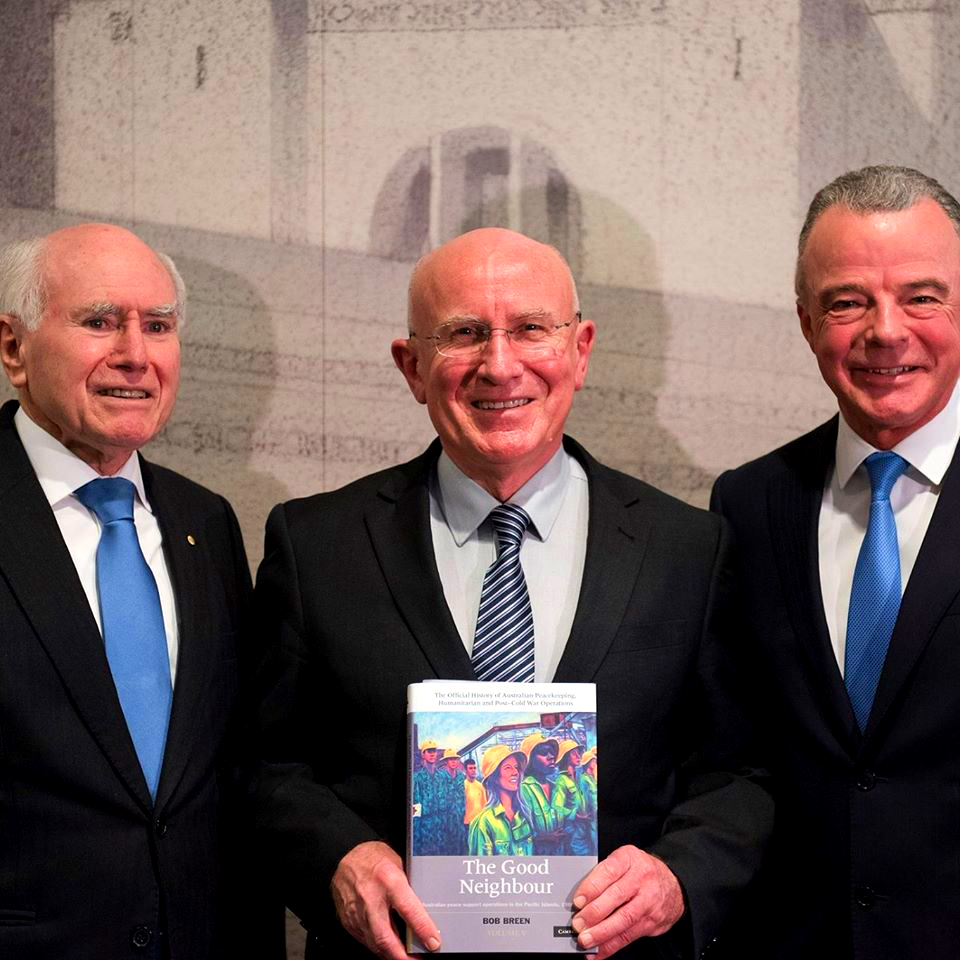 Book Cover Artwork
Lisa painted the cover artwork for The Good Neighbour by Bob Breen. Here he is at the launch with ex Australian Prime Minister John Howard. The original artwork is now in the collection at the Australian War Memorial.
Art Awards


Lisa established her art business in 2005, selling canvas art worldwide online, but in 2007 shifted focus to create murals, public art installations and to run community art projects. This intrepid path has spanned the past 15 years and lead to more than 40 public art projects. Read more… 
Lisa became a contract artist at the Austin Repatriation Hospital in Melbourne in 2007 and has continued working in different areas at the 'Repat' and Heidelberg campuses ever since, creating numerous murals, installations, canvas commissions and other artistic endeavours, including facilitating the long-running Veteran's Art Group.
Lisa is a qualified counsellor and combines her counselling and creative skills to offer Counselling for Creatives, 1:1 Art Tutoring, and Creative Development workshops.
In 2023, Lisa continues her journey as a public artist, alongside exploring different mediums from her home studio, the 'Shedio'. She can 'tailor' pieces to individual needs, so feel free to contact her if you should require a special commissioned piece. She hopes you enjoy exploring her artwork and encourages you to ask questions or open a conversation with her if you feel inspired.
Creative Counselling Consultations
50 minute sessions
As well as being a professional artist, Lisa is an author and qualified counsellor. She understands the unique challenges of a creative life, and combines her knowledge and skills to offer Creative Counselling Consultations. No matter which field of expertise you are in, Lisa can offer heart-felt support for your creative expression.